Black 5 No. 44767 'George Stephenson'
What became one of the more memorable locomotives in British rail history starts its story in the early 1930s, when William Stanier, Chief Mechanical Engineer of the London, Midland and Scottish Railway (LMS), sought to design a new and suitably powerful mixed-traffic locomotive. In his early LMS days, Stanier used his engineering skills which he acquired while working for GWR, however steadily refining and honing his own unique style of locomotive.
When the LMS needed more powerful traction, Stanier's response was equivalent to the GWR's Hall Class, a 4-6-0 with a rating of 5 for passenger, and 5 for freight – the Stanier Class 5.
Originally the Class 5 fleet was known as "Black Stanier", in contrast to the "Red Stanier" Jubilee Class; however, when '5' was seen adorned on the cab side from 1940 onwards, a new "Black Five" name befell the fleet.
The do-anything attitude of the Black Five saw their popularity rise with both crews and enthusiasts alike – it could turn up almost anywhere, get the job done, and look good while doing it – the fleet of 842 was a familiar sight right up until the end of steam.
The Black Fives were sadly scrapped in droves, but an impressive 18 were saved for use on both preservation railways and mainline railtours, and the preserved fleet has a history of 'acting' by means of temporary alternative numbers to revive lost members of the class.
No. 4767 was completed on the last day of the LMS, 31st December 1947 at Crewe Works. It was unique amongst the 842-strong class in that it featured outside Stephenson link motion in addition to other experimental features such as Timken roller bearings throughout and electric lighting.
This pack recreates BR No. 44767 as seen in preserved condition, in BR lined black livery complete with the 'George Stephenson' nameplate.
4 variations of 44767: black numberplate, red numberplate, blue numberplate and white border numberplate.
Customisable lamp arrangement (locomotive and tender)
High Intensity lamps for mainline running
A selection of headboards (locomotive and tender)
Realistic performance physics
Realistic regulator and steam chest simulation
Vacuum Brake Ejectors
BR ATC simulation
Injector simulation
Gauge Glass blowdown
Realistic adhesion model
Stunning fire and smoke effects
Directional sanders
Functioning isolation valves in cab
Steam heat
Opening cab doors, windows and vents
Gauge vibrations at speed
Refillable sand boxes and mechanical lubricators that use oil as you clock up the mileage
Openable smokebox door
Performance mode
Water Scoop
Quick Drive Compatible
3 engaging scenarios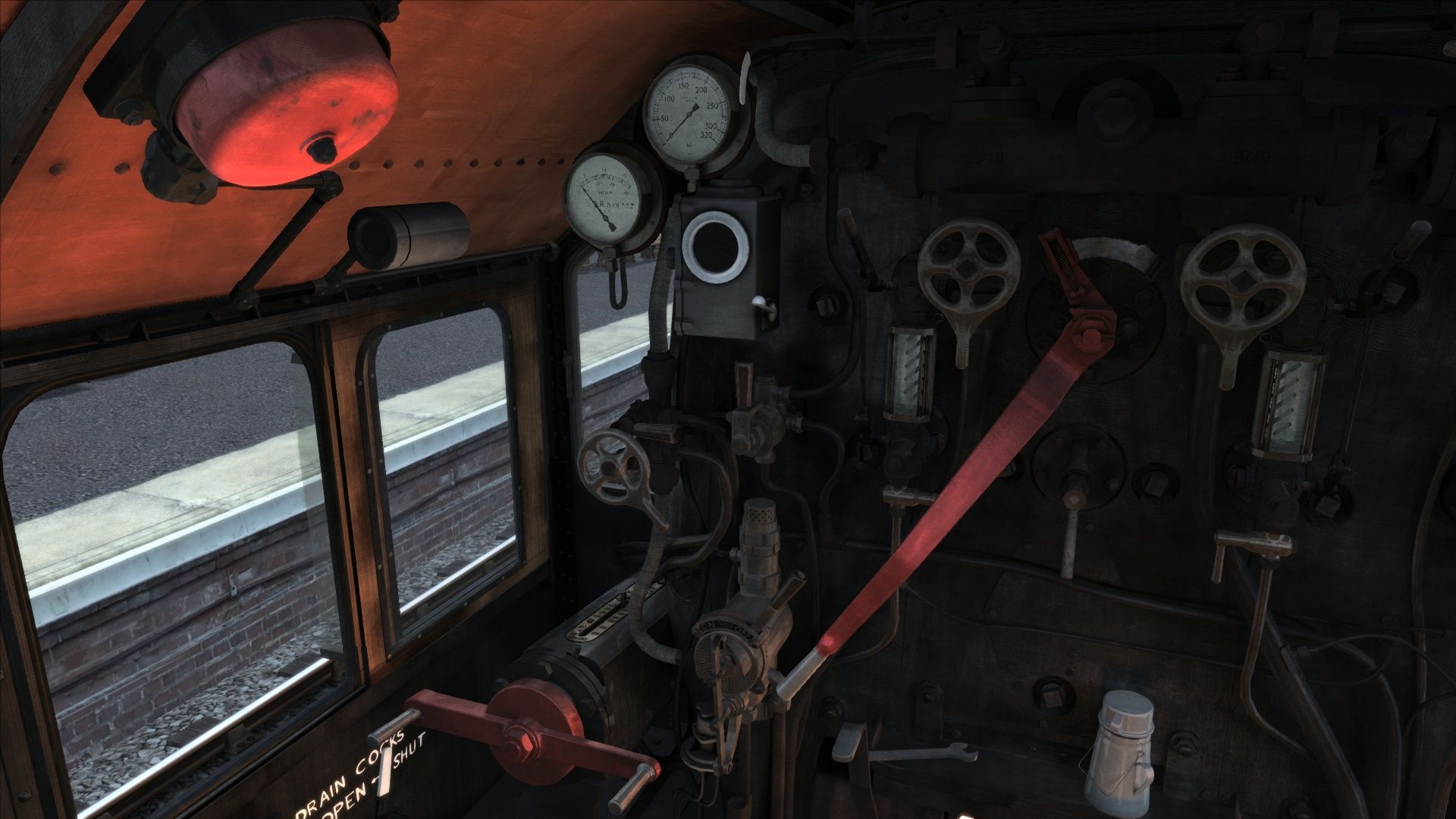 Required for Quick Drive Consists:
Required for Scenarios:
Size: 675 Mb