LMS 6P Rebuilt Patriot Class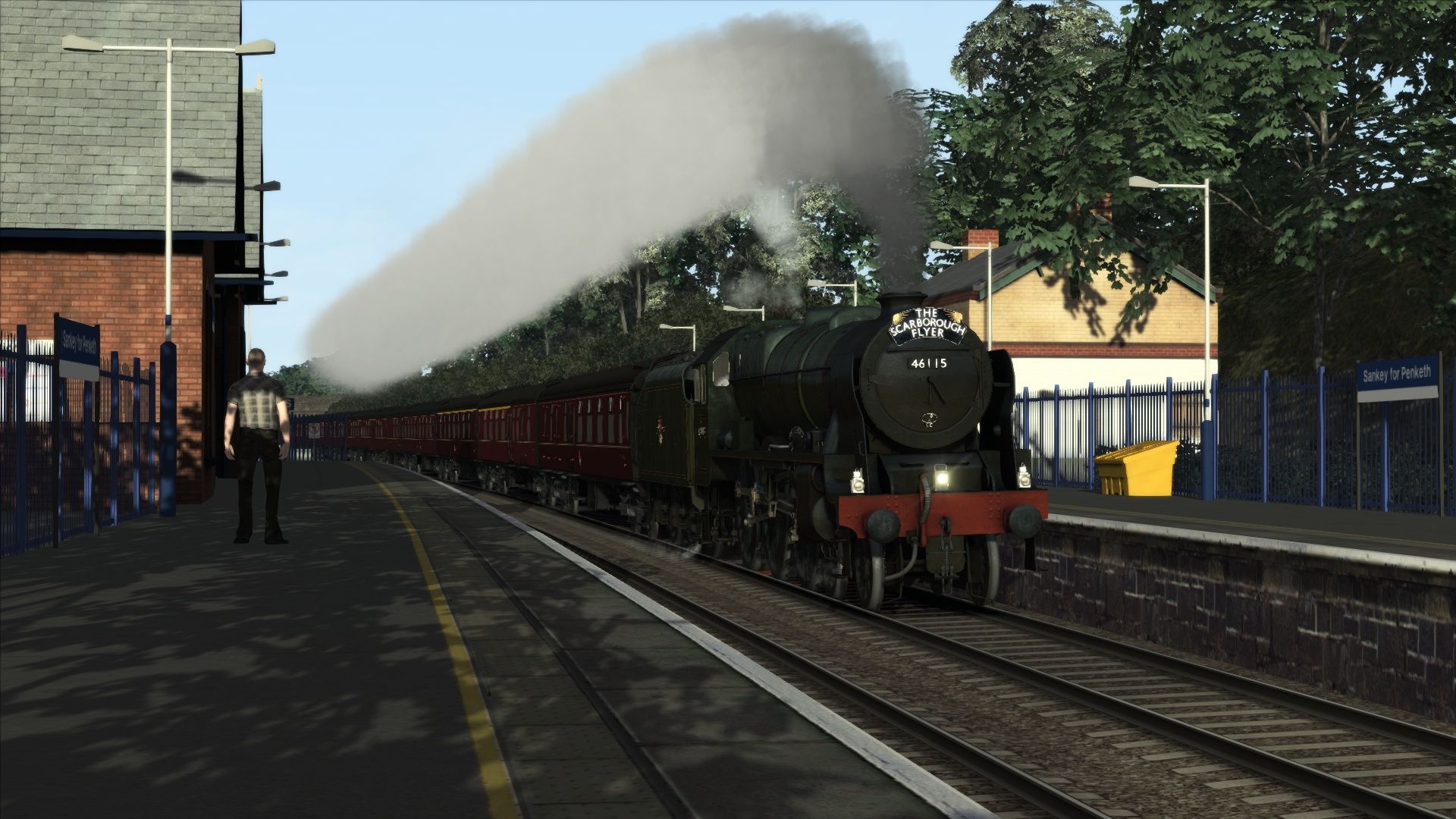 The London, Midland and Scottish Railway Patriot Class is a class of 4-6-0 express passenger locomotive introduced in 1930. Originally having parallel boilers, all members were later rebuilt with tapered type 2A boilers designed by William Stanier.
Between 1946 and 1949 selected members of the class were rebuilt to create the Rebuilt Patriot Class. Similar in appearance to the Rebuilt Royal Scots, they differed in having more modern cabs, different sandboxes, balance weights, middle cylinder covers amongst other small details.
Withdrawals began in 1961, before 1965 when the last 3 members of the class were taken out of service. None of these locomotives were preserved.
All 18 Rebuilt Patriot Class nameplates
Authentic audio
4 authentic liveries:

London, Midland & Scottish Railway


Post-War Lined Black
Plain Black

British Railways

Tenders

Stanier 4,000 Gallon Tenders

LMS Post-War Lined Black - welded & rivetted tanks
LMS Plain Black - welded & rivetted tanks
BR Green - welded & rivetted tanks, early & late BR crests
BR Black - welded & rivetted tanks, British Railways lettering.

Customisable lamp arrangement (locomotive and tender)
High Intensity lamps for fictional modern mainline running
A selection of 30 headboards including:

The Great Britain
Cathedrals Express
Cumbrian Mountain Express
The North Wales Coast Express
Welsh Marches Express
Royal Scot - 2 versions
The Thames-Clyde Express
The Red Rose
The Waverley

Customisable loco numbers, controlling the following features:

Number
Nameplate (automatically selected by the loco's number)
Smoke Deflector types/deflectors on or off
Shed plate code
Lamp codes (front and rear)
Headboards
Yellow cab stripe (BR Green only)
Locomotive condition

Realistic performance physics
Realistic regulator and steam chest simulation
Vacuum Brake Ejectors
BR ATC simulation
Injector simulation
Gauge Glass blowdown
Realistic adhesion model
Stunning fire and smoke effects
Directional sanders
Functioning isolation valves in cab
Steam heat simulation
Opening cab doors, windows and vents
Gauge vibrations at speed
Performance mode for less powerful PCs
Water Scoop
Automatic Fireman
4 engaging scenarios
25 Quick Drive consists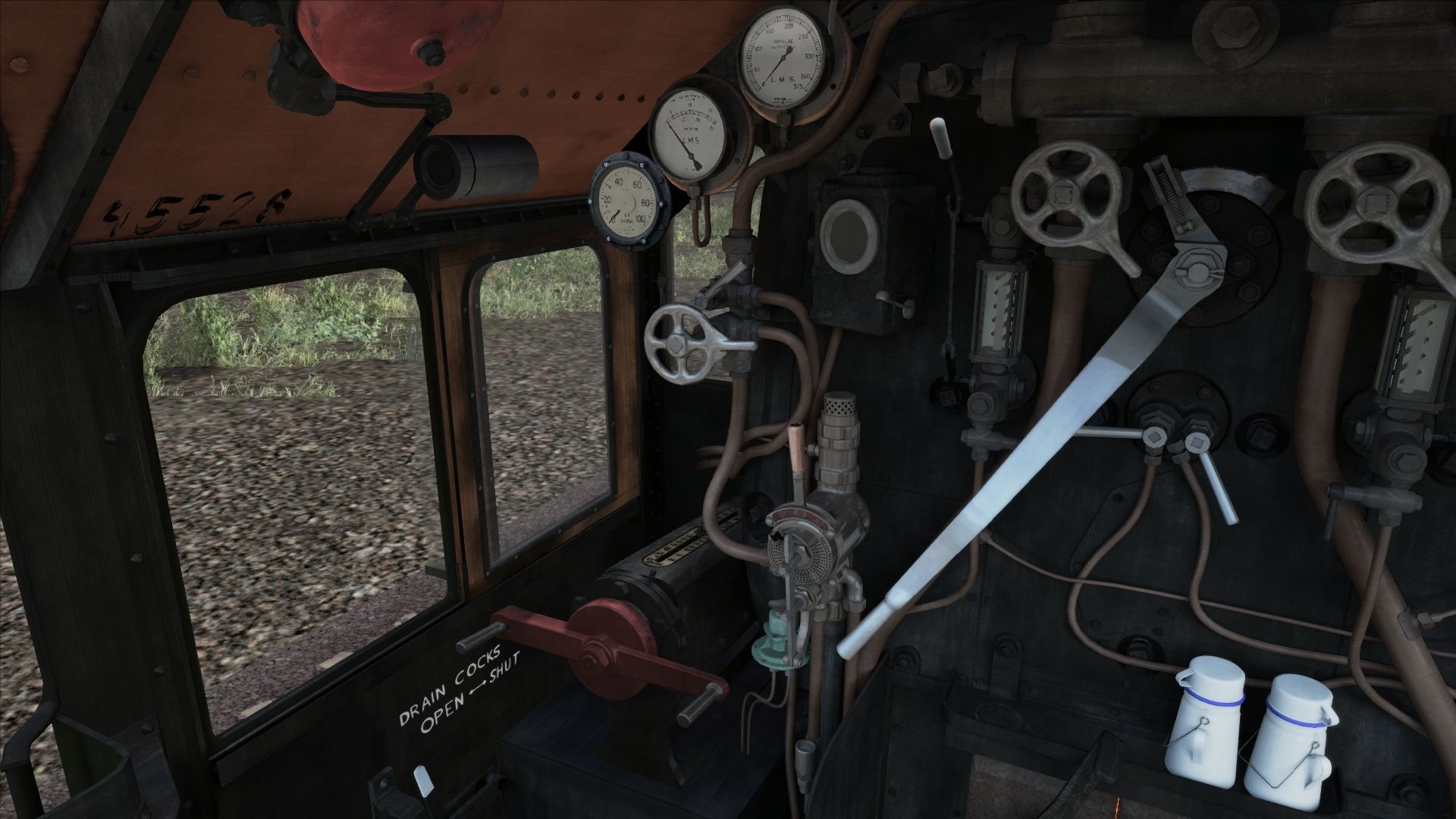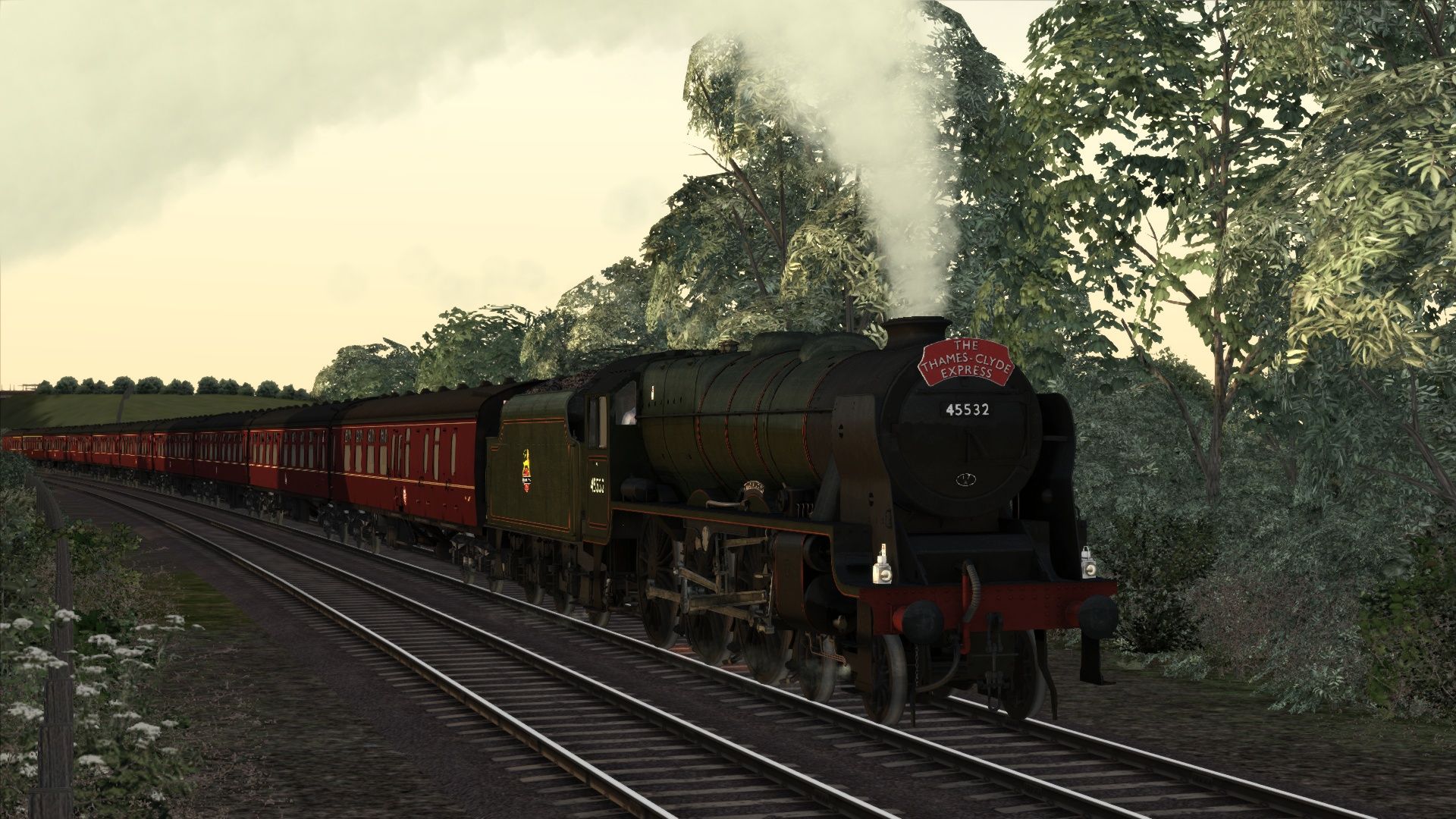 Required for Scenarios:
Required for Quick Drive Consists only:
Size: 1.1 Gb