LMS 6P Rebuilt Royal Scot Class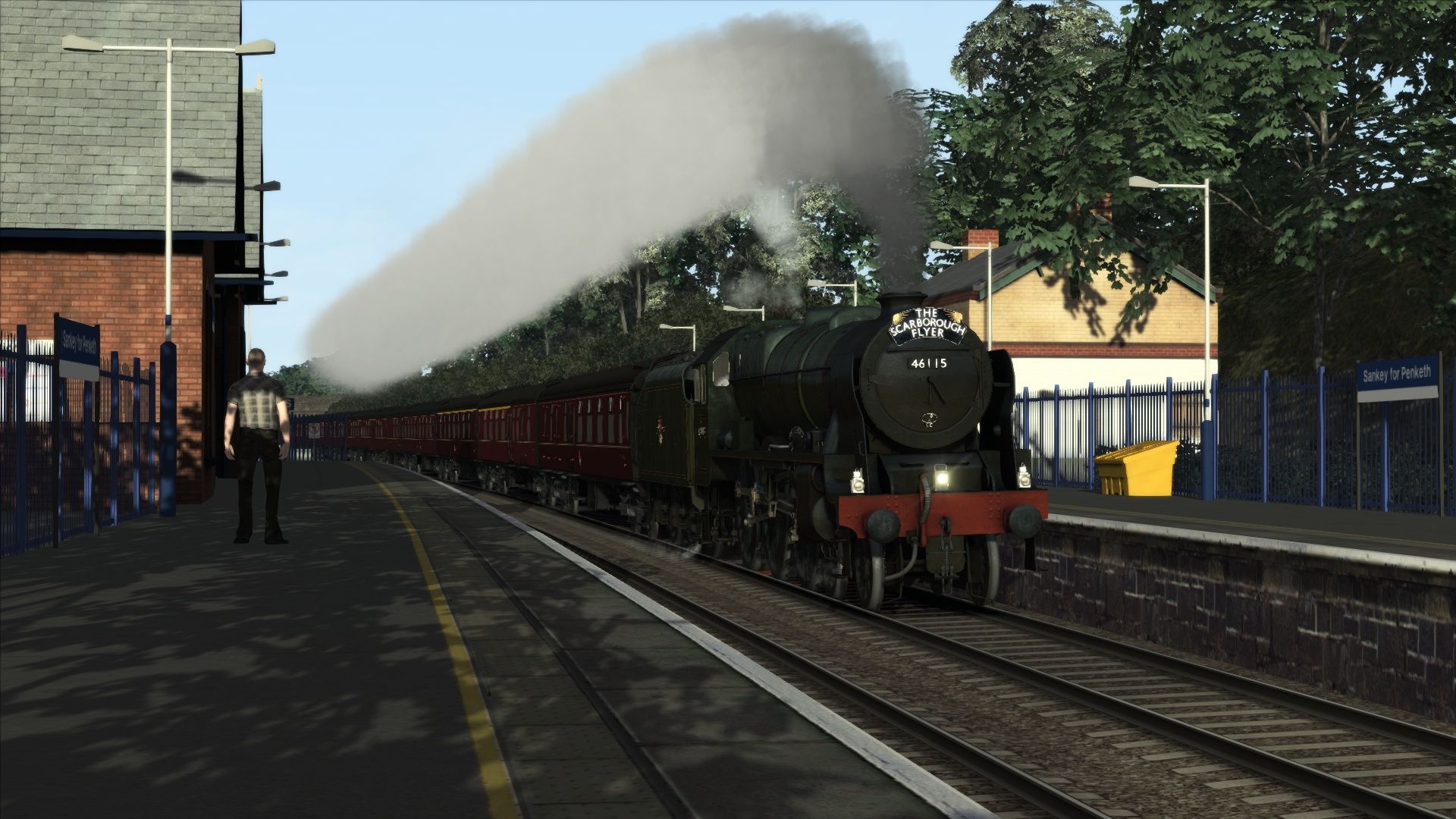 The London, Midland and Scottish Railway Royal Scot Class is a class of 4-6-0 express passenger locomotive introduced in 1927. Originally having parallel boilers, all members were later rebuilt with tapered type 2A boilers designed by William Stanier.
Between 1943 and 1955 the whole class was rebuilt to create the Rebuilt Royal Scot Class. The rebuilds were quite substantial, requiring new boilers, frames and cylinders, but in most cases the original frame stretchers, wheels, cab and fittings were retained. The usual procedure was that as each locomotive arrived for rebuilding, it was stripped and the identity transferred to a fresh frameset prepared using the parts recovered from the locomotive that had previously been rebuilt. Initially these too were built without smoke deflectors but later acquired them.
In the 1948 Locomotive Exchange Trials, carried out by the recently nationalised British Railways, a rebuilt 'Royal Scot' proved capable of matching the maximum performance of the much larger LMS Coronation Class.
This add-on faithfully recreates the class during their working lives, in a variety of authentic liveries.
All 70 Rebuilt Royal Scot Class nameplates
Authentic audio recorded from 46100 Royal Scot and other LMS designs.
4 authentic liveries:

London, Midland & Scottish Railway


Post-War Lined Black
Plain Black

British Railways
Preservation

6100 Royal Scot - 1970s condition (LMS Maroon)

Tenders

Stanier 4,000 Gallon Tenders

LMS Post-War Lined Black - welded & rivetted tanks
LMS Plain Black - welded & rivetted tanks
BR Green - welded & rivetted tanks, early & late BR crests

Customisable lamp arrangement (locomotive and tender)
High Intensity lamps for modern mainline running
A selection of 30 headboards including:

The Great Britain
Cathedrals Express
Cumbrian Mountain Express
The North Wales Coast Express
Welsh Marches Express
Royal Scot - 2 versions
The Thames-Clyde Express
The Red Rose
The Waverley

Customisable loco numbers, controlling the following features:

Number
Nameplate (automatically selected by the loco's number)
Smoke Deflector types/deflectors on or off
Shed plate code
Lamp codes (front and rear)
Headboards
Yellow cab stripe (BR Green only)
Locomotive condition

Realistic performance physics
Realistic regulator and steam chest simulation
Vacuum Brake Ejectors
BR ATC simulation
Injector simulation
Gauge Glass blowdown
Realistic adhesion model
Stunning fire and smoke effects
Directional sanders
Functioning isolation valves in cab
Steam heat simulation
Opening cab doors, windows and vents
Gauge vibrations at speed
Performance mode for less powerful PCs
Water Scoop
Automatic Fireman
6 engaging scenarios
25 Quick Drive consists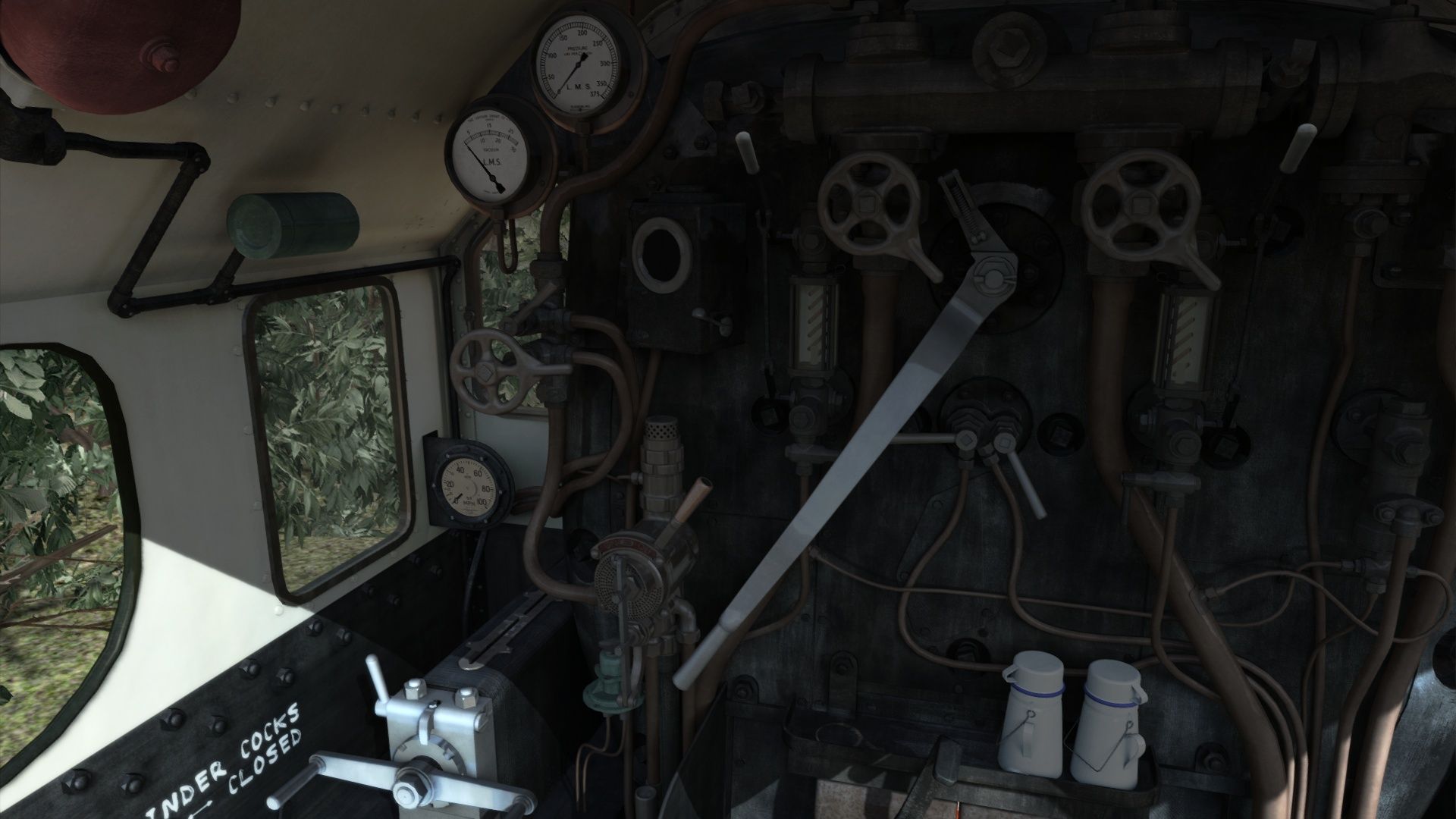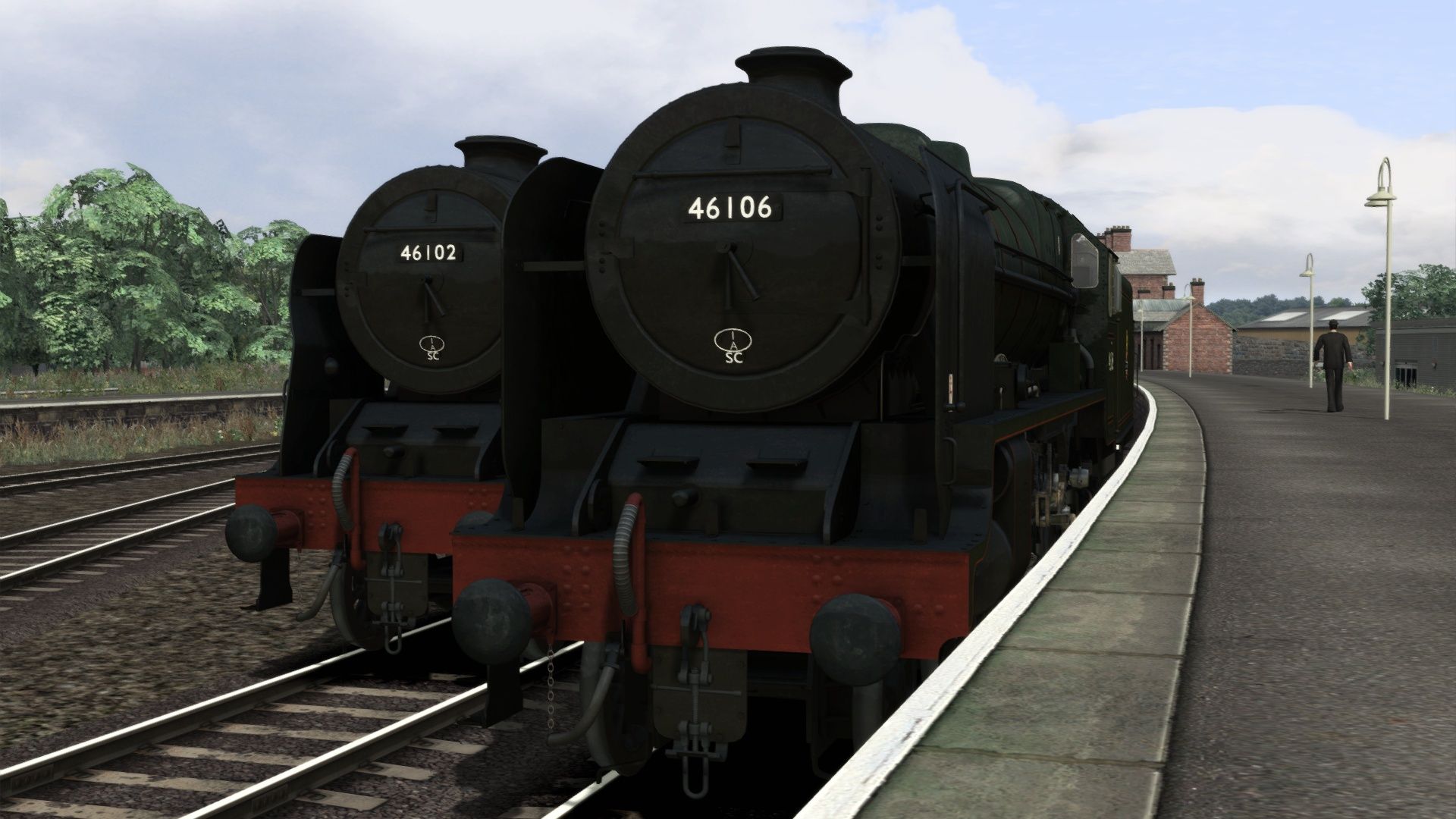 Required for Scenarios:
Required for Quick Drive Consists only:
Size: 1 Gb